"I work overseas for around 6 weeks every summer. It's a long time to leave my cats but having found Nicky and the Harpenden cat hotel I know that I can relax as she always looks after them so well. She genuinely loves animals and takes the time to get to know them. One of my cats is very nervous and usually won't allow anybody except me stroke her and pick her up. She is now completely comfortable with Nicky and I know she is getting lots of cuddles while I'm away. I know that as well as keeping them safe, warm, fed, watered and groomed (I always get them back looking beautiful) she is giving them personal attention and she genuinely cares about their wellbeing. Knowing Nicky is looking after my cats takes away all the stress of leaving them behind" – Susan Clark
 "Eric our cat is ten years old and has been blind for the last six years. He manages very well navigating around our home and garden but new environments can be tricky. Nicky has always been very mindful of his needs and has gone out of her way to make his stay stress free and comfortable. She always houses him in the same or very similar quarters so he is familiar with the layout. She spends time with him grooming and keeping him company. He always returns home looking well and relaxed having enjoyed his stay." – Rachel Parsons
 "We have used the Harpenden Cat Hotel for 16 years and would not want to take our cats anywhere else."  – Alison Shanks
 "We can highly recommend Harpenden Cat hotel. Our two Siberian cats stay there 2 -3 times a year when we are away on holiday, because we know they are well looked after and cared for by Nicky. Nicky makes sure that all the cats feel comfortable and safe in their chalets, and always has focus on what is best for them. The chalets are kept very clean facing the green fields, with fresh air coming in. Our cats always look healthy and content from their stay."  – Monica Cooke
 "We have been using Harpenden Cat Hotel for a number of years and have always been very pleased with the excellent service offered by Nicky. She has always looked after our cat so well, the spacious pens have both an outdoor space and an indoor heated area for sleeping, these are always clean, comfortable and secure for the cat. The cats are monitored and watched and to us get the same loving care as at home. We would have no hesitation in recommending Harpenden Cat hotel to anyone." – David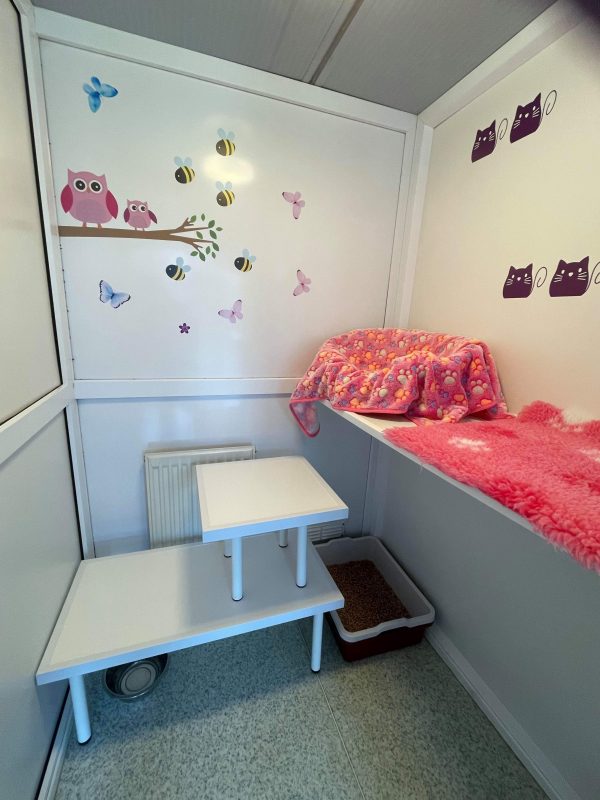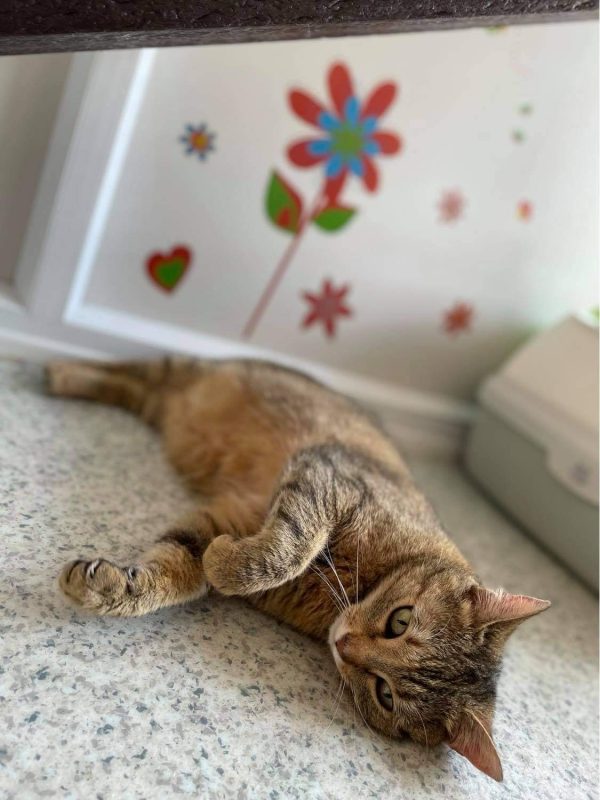 "I just wanted to drop you a quick line of thanks for looking after Chester whilst I have been away. It is great to have found a Cat Hotel where I have complete peace of mind that Chester is being looked after to the highest of standards, especially given that he is deaf and has special needs. When he comes to stay, I know he is in a secure environment, with lots to look at, a cosy bed, chalet heating and most importantly, proper care and attention. He loves coming to visit you and I am really grateful for your first class service. Thanks again." – Susan and Chester!
"Ruby has just returned from another ' holiday ' at Harpenden Cat Hotel. She is always well looked after in a safe, secure, clean and comfortable environment. Nicky really takes the time to get to know the cats she looks after, she has Ruby's character completely summed up." – Sue and Steve Goode
"Polly and Pebbles stay with Nicky at the Harpenden Cat Hotel several times a year for the last six years. Nicky calls them her pink ladies as we take in their pink blankets and toys from home (freshly laundered of course)! The facilities are spotlessly clean and we know that Polly and Pebbles are so well cared for and snug in their quarters at any time of year which is especially important to us as they are indoor cats. They never seem to mind going to the Cat Hotel and quickly take up their positions in their beds and enjoy the lovely view! They come home happy, well fed and groomed. We would not hesitate in recommending the Harpenden Cat Hotel. " – Jenny and Peter Kilminster.
"Due to personal circumstances, I had to board my three cats, Winnie, Minnie and Pixie for 5 months. They had never spent any time in a cattery before so I was worried about how they would take to it. It turned out that my worries were unfounded. Two of my cats are quite nervous in new situations but, after a while, they all settled in. As they were boarding for a long period, Nicky allowed me to visit on the condition that it didn't unsettle them. Her priority, first and foremost, was always the cats' wellbeing. We all got into a good routine and I relaxed and trusted my cats into Nicky's care. She met their individual food requirements and, when Pixie developed a sensitive tummy, she experimented with different foods, amounts and frequency of feeding to find the solution. She kept me up to date with how Pixie was doing and I felt confident that she was dealing with it in the best way. I have relocated to another part of the country but, if I ever moved back to Hertfordshire, there would be no doubt in my mind about where I would board my cats. The Harpenden Cat Hotel has beautiful surroundings and, with Nicky's experience, knowledge and expert care, you have peace of mind that your cats will be safe and well cared for." – Joanne
"I have boarded my cat noodle with Nicky at Harpenden cat hotel for many years now and have always been happy, this year we had to leave her with Nicky for two months following unforeseen circumstances, I was very unsure how she would be and Nicky knew how upset I was so she sent me updates and also pictures which helped to reassure me. I would recommend Nicky to any one of my friends as I have every confidence in her." – Linda Newcomen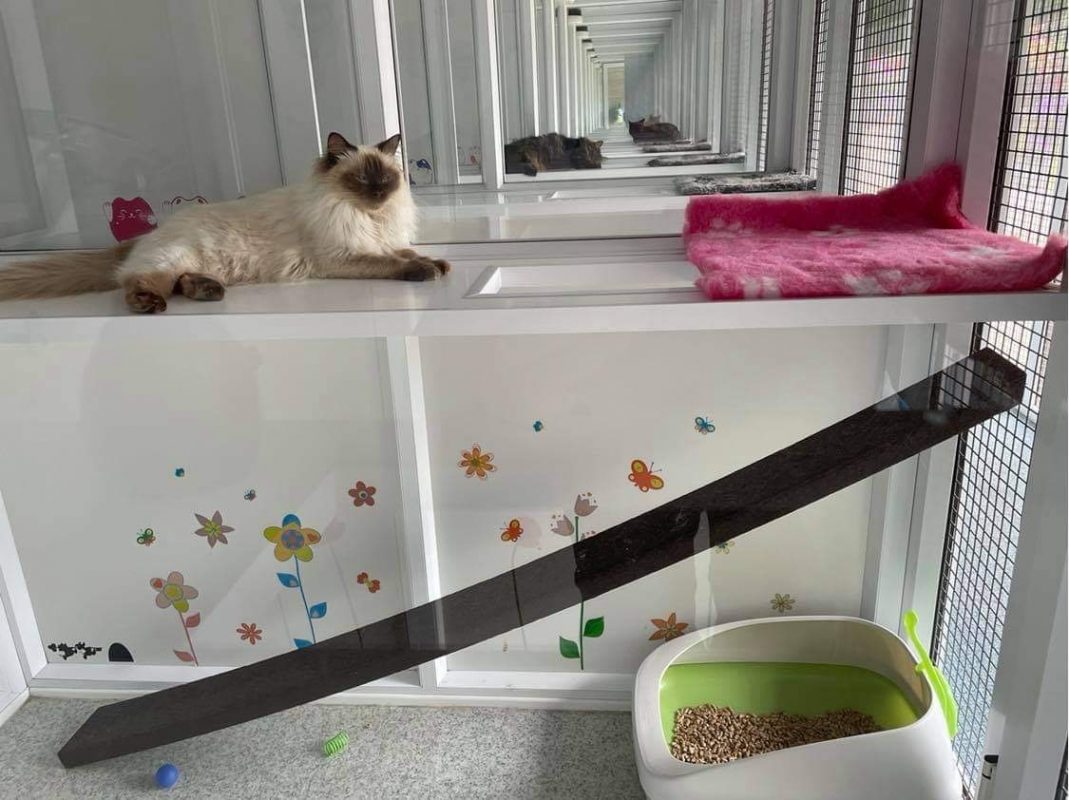 "Harpenden Cat Hotel is the best cattery we have found for our 2 cats, Anna and Chrissie. The environment is brilliant and our cats are very well looked after. Nicky has a real rapport with cats and understanding of their needs so we know our cats will get the very best care when we go away." – Julie
"My experience with you has been excellent. Cindy has been boarding with you for the last 6 years and on an average of 10 times per year. Before booking holidays I will always check that you will have a vacancy before booking as I will not board my cat elsewhere. The Cat Hotel is expertly managed and spotlessly clean. I can take my holidays knowing that my treasured pet is being well looked after." – Beryl Howarth
"For the last ten years we have frequently boarded our two cats Toffee and Misty with Nicky at Harpenden Cat Hotel and have always been impressed by the professional and personal service she reliably provides. There is an appointment system which ensures she is able to devote her full attention to the cat(s) being boarded, as well as to their owner(s). I appreciate that I am personally responsible for settling our 2 cats into their chalet and for collecting them from there when it is time for them to come home.  The chalets are clean, airy and comparatively spacious and even have separate sleeping quarters with individual beds which can be heated if necessary. Nicky takes great care to understand the individual  emperament of each cat and adjusts her interactions with them accordingly. Our two have very different characters and one of them was quite a challenge when he was younger! They are never overwhelmed or stressed  during their stay and although they are always pleased to see us when we go to collect them, they are quite relaxed and quickly settle back when they return home. At Harpenden Cat Hotel Nicky caters for their special diets, will continue medication if requested, routinely monitors their wellbeing and promptly seeks veterinary help if necessary. When Misty became ill once while we were abroad Nicky ensured that we were kept informed of her progress and even moved her to an individual chalet to keep her under closer observation. We board our cats with confidence in the knowledge they will be well cared for and even arrange our holiday dates around the hotel's chalet availability." – Sue & John Roden, St Albans, 20 August 2016. 
I would like to thank my customers for their very kind words and thank all my customers for their continued support and the unconditional trust they place in me when I look after their precious pets.
My gratitude to my new customers for taking the time to read my testimonials.